Whether you're an aspiring live streamer or seasoned pro, the quality of your broadcast can help retain viewers and get those sub button clicks. That's the motivation behind the new VR-1HD by Roland.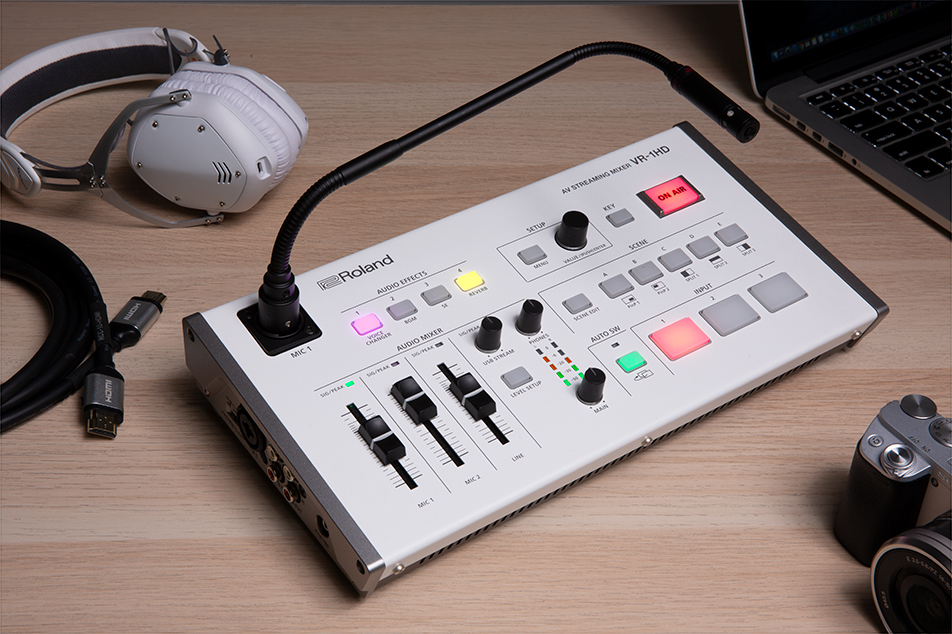 With a price tag of about $1500 US, it's surprisingly more affordable than comparable mixers – don't get me wrong, there are plenty of low-cost "DIY" options for getting started with live streaming – if you're looking for something all-in-one with multi-camera, XLR/USB support and need to switch between different sources, take a peek at some of the features:
Scene Switching – allows you to instantly jump between scenes and layered sources
Plug and Play – 3 HDMI inputs accepting a variety of HD resolutions
Video Follow Audio – able to auto-switch the camera based on audio
Auto-mixing – sound remains balanced to ensure audio inputs aren't competing, sound levels are automatically increased or reduced
Voice Transformers – change your voice or mic inputs with different effects
Auto Scan – automatically switch between video sources in a pre-defined order or randomly
If you're in the market for a quality mixing deck with multi-sources and thinking about ramping up your broadcast, this could be the one for you.
https://proav.roland.com/global/products/vr-1hd/specifications/