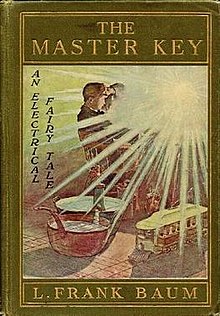 The concept of augmented reality appeared in the year 1901 when author L. Frank Baum wrote in his novel The Master Key, the idea of AR; to which electronic glasses mapped data onto people through a "character maker" device.
A more recent example of AR technology is the game "Pokemon Go" which was released in July 2016, it has given new dimensions to AR-based games.
What is augmented reality technology?
Augmented reality is defined as "an enhanced version of reality where a live direct or an indirect view of a physical, real-world environment whose elements are augmented by computer-generated sensory input over a user's view of the real-world, thus enhancing one's current perception of reality."
Augmented reality uses your existing natural environment and simply overlays virtual information on top of it. As both virtual and real worlds harmoniously coexist, users of augmented reality experience a new and improved natural world where virtual information is used as a tool to provide assistance in everyday activities.
Types of Augmented Reality
Marker Based Augmented Reality
(aka Image Recognition or Recognition based AR)
Marker-based AR requires a marker to activate an augmentation. Such markers can be paper-based or physical objects that exist in the real world. Augmentations related to the marker enhance the image or object
Markerless Augmented Reality
(aka Location-based AR)
Location-based AR uses the device's GPS location as a trigger to pair dynamic location with points of interest in order to provide relevant data or information Projection Based Augmented Reality
Projection Based Augmented Reality
Projection based augmented reality works by projecting artificial light onto real world surfaces. Projection based augmented reality applications allow for human interaction by sending light onto a real world surface and then sensing the human interaction (i.e. touch) of that projected light.
Superimposition Based Augmented Reality
Superimposition based augmented reality either partially or fully replaces the original view of an object with a newly augmented view of that same object. In superimposition based augmented reality, object recognition plays a vital role because the application cannot replace the original view with an augmented one if it cannot determine what the object is.
Future of Augmented Reality
Jessica Lowry, a UX Designer, who wrote for Next Web says "AR is the future of design and we tend to agree. Already mobile phones are such an integral part of our lives that they might as well be extensions of our bodies; as technology can be further integrated into our lives without being intrusive (a la Google Glass) – it is a certainty that augmented reality provides opportunities to enhance user experiences beyond measure"
With virtually (pun intended) unlimited possiblities, from medical to education, AR will improve the quality of work, expand the user-experience and help to create amazing new applications, augmented reality has a promising future in our lives.